Service name : 'KanjiArt' Address : 3-11 wakouhirose-building4F, Hirosekitamachi, Naka-ku, Hiroshima city 730-0803 Japan Phone : 082-205-0522
[Privacy] We do not use information supplied to us by our customers and site visitors for any reason other than to complete their orders and to send occasional email updates about new products or special deals on this site. If you wish to stop receiving these emails please email us at the above address. If you have reason to believe that we have not complied with this policy, please email your concerns to info@nameinjapanese.net If you purchase directiy from this site, all your credit card information is processed on PayPal high-security servers.
Item List
Calligrapher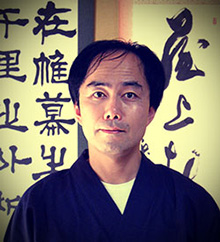 Seigakudou(静岳堂)
Seigakudou(静岳堂), a working calligrapher and native Japanese, will write your name in Kanji. Rather than a computer font, your kanji name will be hand-brushed by a professional calligrapher.
Translator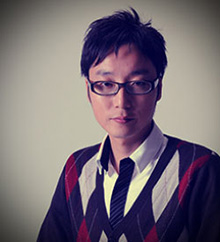 Akira Katakami(片上明)
The translation from English to Japanese will be undertaken by a professional native Japanese translator with a kanji proficiency qualification, you can be sure of an error free standard. Also, an explanation of your kanji name will be provided in English.