About Calligrapher
These are the introduction by calligraphers and a translator. They are professional calligraphers and translator who have long experience in Japan.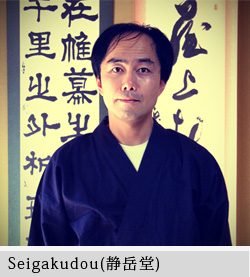 My name is Seigakudou(静岳堂), and I am a calligrapher. I present myself as a qualified master acknowledged by The Japan Society of Calligraphic Education Corporation. I love calligraphy since I was a kid and I have been practicing calligraphy for about 40 years. I have never thought about for what I have continued it but I just love it. My mottoes follow as these
1 Readable and easy to see
2 Simple is best
3 Write thick and big.
The brush writing has unique features which can't be expressed by the computer fonts such as the size of the letters, changes in thickness of the lines, blurs or touches, and so on. Also, the brush writing can express emotions and personalities such as "strength", "softness", or "kindness" from the gender or the meaning of the Kanji. Calligraphy is the Japanese traditional culture. I would be glad if we can share the culture with people from abroad.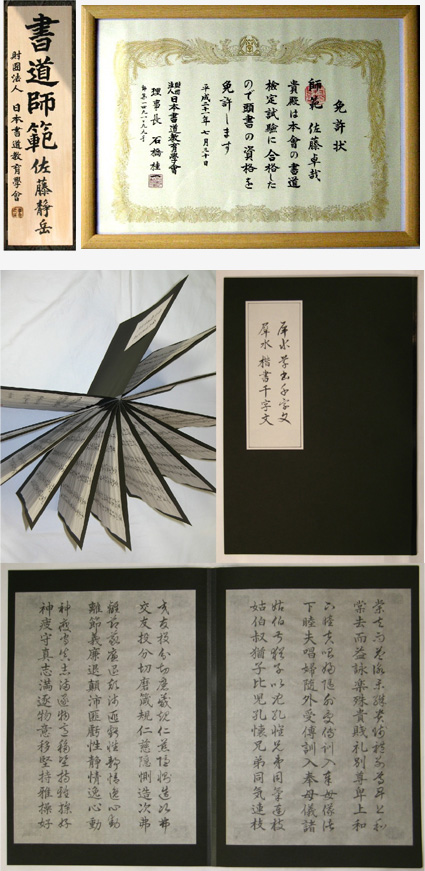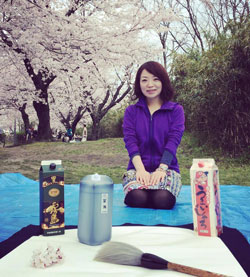 I am Chihiro (ちひろ). I was born in 1980 and grew up in Hiroshima. I started to learn calligraphy when I was 8 years old. I was acknowledged and then qualified to be a master at the age of 18.
I usually make logos and mottos for companies. Other than basic styles of calligraphy, I also specialize in defying the boundaries by adapting free and unlimited ideas.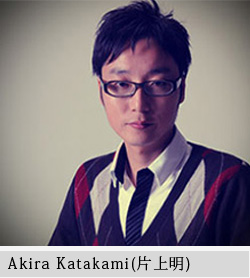 I am a translator and my name is Akira Katakami(片上 明). I will translate your name in Kanji.
There are 1954 letters of Kanji which are used just for in dairy basis. Moreover, each Kanji has several meanings and readings, and those patterns are counted more than 10,000.
There are few people who understand all those Kanji, and it is very difficult even for Japanese as it exists as one academic subject. Even though Kanji is difficult just for memorizing them all,
I have plenty of knowledge regarding to numbers, meaning, and the way of use of Kanji with the official qualification acknowledged by the Japan Kanji Aptitude Test which is prepared for the Japanese people.
There is no any specific "right answer" for translating into Kanji, and you can create and express your thoughts and feelings freely. Therefore, I would like to imagine and create storytelling names from your name and not just merely translating in Kanji. I am looking forward to seeing many names from various people.
I offer free name translations from English to Japanese. I can help you with finding the best name or character for your own personal or business use (e.g if you're getting a tattoo; gift for someone special or just a language change in your name). You can tell me about your name and I'll translate it with a certain meaning or even a story.
This way, we can express our feeling or passion into Kanji.
Item List
Calligrapher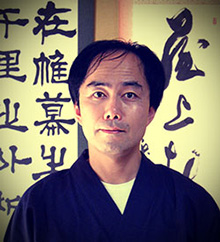 Seigakudou(静岳堂)
Seigakudou(静岳堂), a working calligrapher and native Japanese, will write your name in Kanji. Rather than a computer font, your kanji name will be hand-brushed by a professional calligrapher.
Translator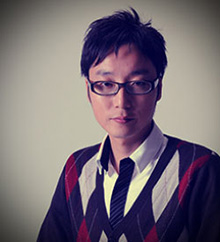 Akira Katakami(片上明)
The translation from English to Japanese will be undertaken by a professional native Japanese translator with a kanji proficiency qualification, you can be sure of an error free standard. Also, an explanation of your kanji name will be provided in English.