The difference between Japanese kanji and Chinese kanji
Kanji originated from China. We used to use Chinese kanji in Japan before. Nowadays, "Philosophy", "Civil law" and other traditions of Western language are translated into Japanese. Then these are sent across the sea to China. Because Japanese and Chinese often used the same characters, kanji, even Japanese people who don't know Chinese can sometimes understand the meanings when they see Chinese writing. Also, Japanese people who have never learned Chinese and Chinese people who have never learned Japanese can communicate with each other by writing. In this way, Kanji that have the same origin and the same calligraphy can be useful for Japanese and Chinese people, but a single phrase may mean different things in the two languages. Of course speaking Japanese is completely different from speaking Chinese.
Item List
Calligrapher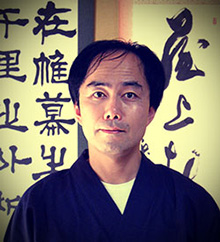 Seigakudou(静岳堂)
Seigakudou(静岳堂), a working calligrapher and native Japanese, will write your name in Kanji. Rather than a computer font, your kanji name will be hand-brushed by a professional calligrapher.
Translator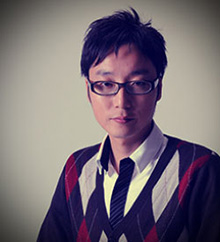 Akira Katakami(片上明)
The translation from English to Japanese will be undertaken by a professional native Japanese translator with a kanji proficiency qualification, you can be sure of an error free standard. Also, an explanation of your kanji name will be provided in English.