Kanji Name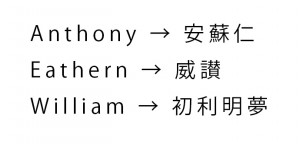 Your English name can have it's own unique Kanji spelling.
We will propose Kanji which come the closest to matching the pronunciation of your name, and which are meaningful.
This Kanji spelling can be used for tattoos, business logos, or any other purpose.
The transcription will be done by a native Japanese speaker with a professional certification in Kanji, so you can feel confident your name is rendered accurately.
One important caveat: The Kanji spelling we propose uses Japanese Kanji only. Chinese and Japanese both use many of the same Kanji, but they are pronounced differently and have different meanings.
This service is for people who want their names tranlated based on a Japanese reading of Kanji.
Hanging Scrolls

A kakemono (掛物, "hanging"), more commonly referred to as a kakejiku (掛軸, "hung scroll"), is a Japanese scroll painting or calligraphy mounted usually with silk fabric edges on a flexible backing, so that it can be rolled for storage. Calligraphic scrolls may feature well-known sayings, particularly those associated with Buddhism, poems, descriptions of famous places, or words or phrases associated with tea ceremony.
detail
Kanji Greeting Cards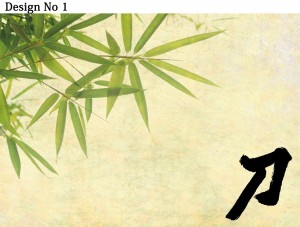 KanjiArt offers customizable Japanese greeting card design templates.
Whether they are for business or for pleasure, greeting cards are a great way to connect with customers, friends and family members.
detail
Kanji Stamps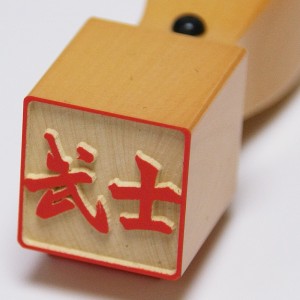 This stamp is useful for letters, documents, greeting cards or even from paper bags, bookmarks, to receipts. It can be customized only for you. Every stamp is unique for every customer. You can use it instead of your hand written name or have it designed with a Kanji logo.
detail
Kanji Art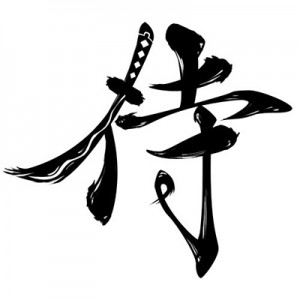 Need a logo to promote your own business? Or a tattoo design to show your own individuality?
Let us create a custom design for you in Kanji. The Kanji design is not done by the traditional type of calligraphy writing; instead, created digitally.
detail
Kanji Tattoos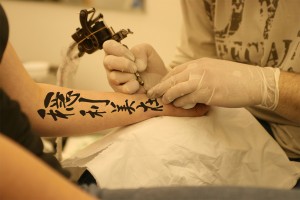 DESCRIBE YOUR TATTOO IDEA
Tell us what you want. We will translate it into Kanji characters reflecting the information you have given. Then transform it into a hand written design by a Calligraphy Expert.
detail
Item List
Calligrapher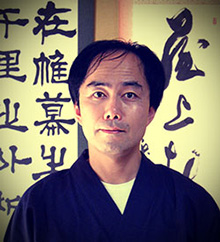 Seigakudou(静岳堂)
Seigakudou(静岳堂), a working calligrapher and native Japanese, will write your name in Kanji. Rather than a computer font, your kanji name will be hand-brushed by a professional calligrapher.
Translator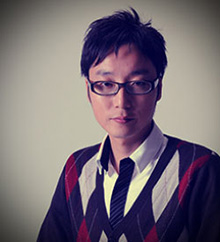 Akira Katakami(片上明)
The translation from English to Japanese will be undertaken by a professional native Japanese translator with a kanji proficiency qualification, you can be sure of an error free standard. Also, an explanation of your kanji name will be provided in English.